Here you'll find important updates about the project's progress.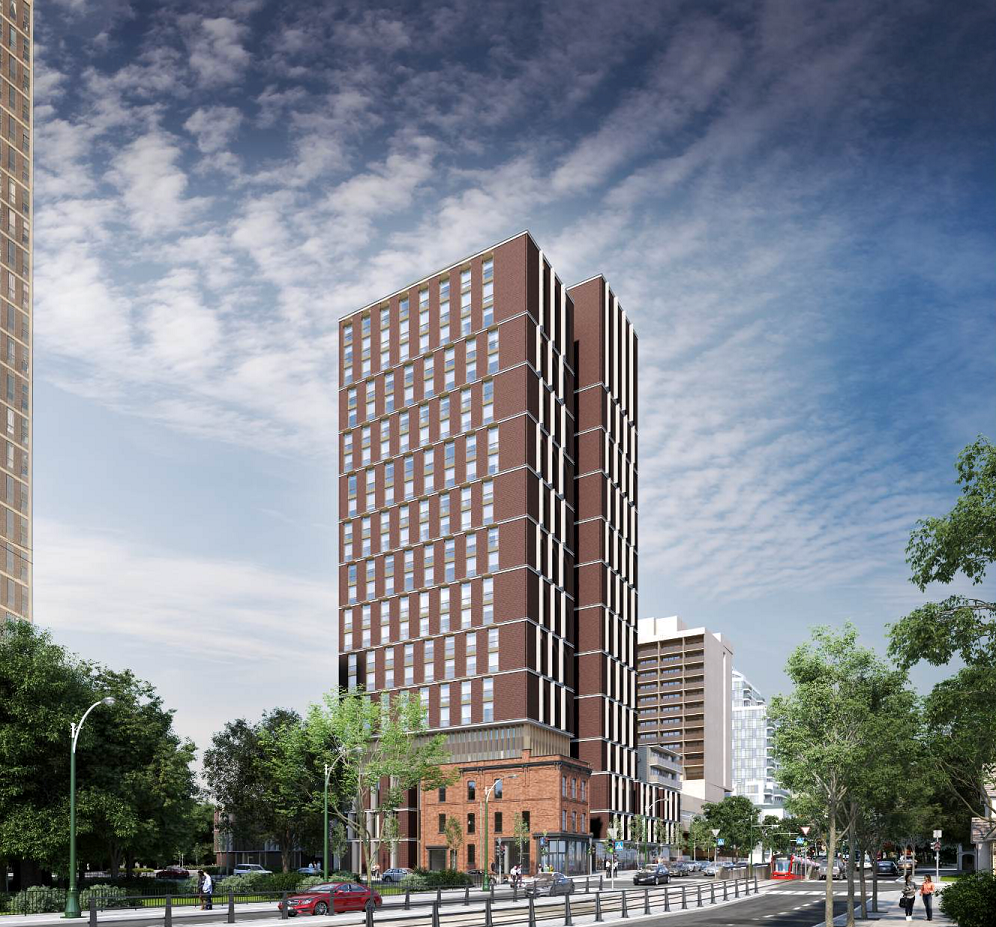 Rendering of Spadina Sussex Student Residence, looking north west from Spadina Avenue. Credit: Diamond and Schmitt Architects

What to expect

Completion of west wall backfill
Ongoing Ground floor slab pours
Ongoing Scaffold construction to Mezzanine and 2nd floors
Ongoing Underpinning of heritage structure
Ongoing Pouring of ground floor, Mezzanine verticals and 2nd floor slab
Mobilization for Geothermal piping works at Sussex Mews
PROJECT PROGRESS
September 2022
Ground floor slab near completion
Ongoing Backfill operations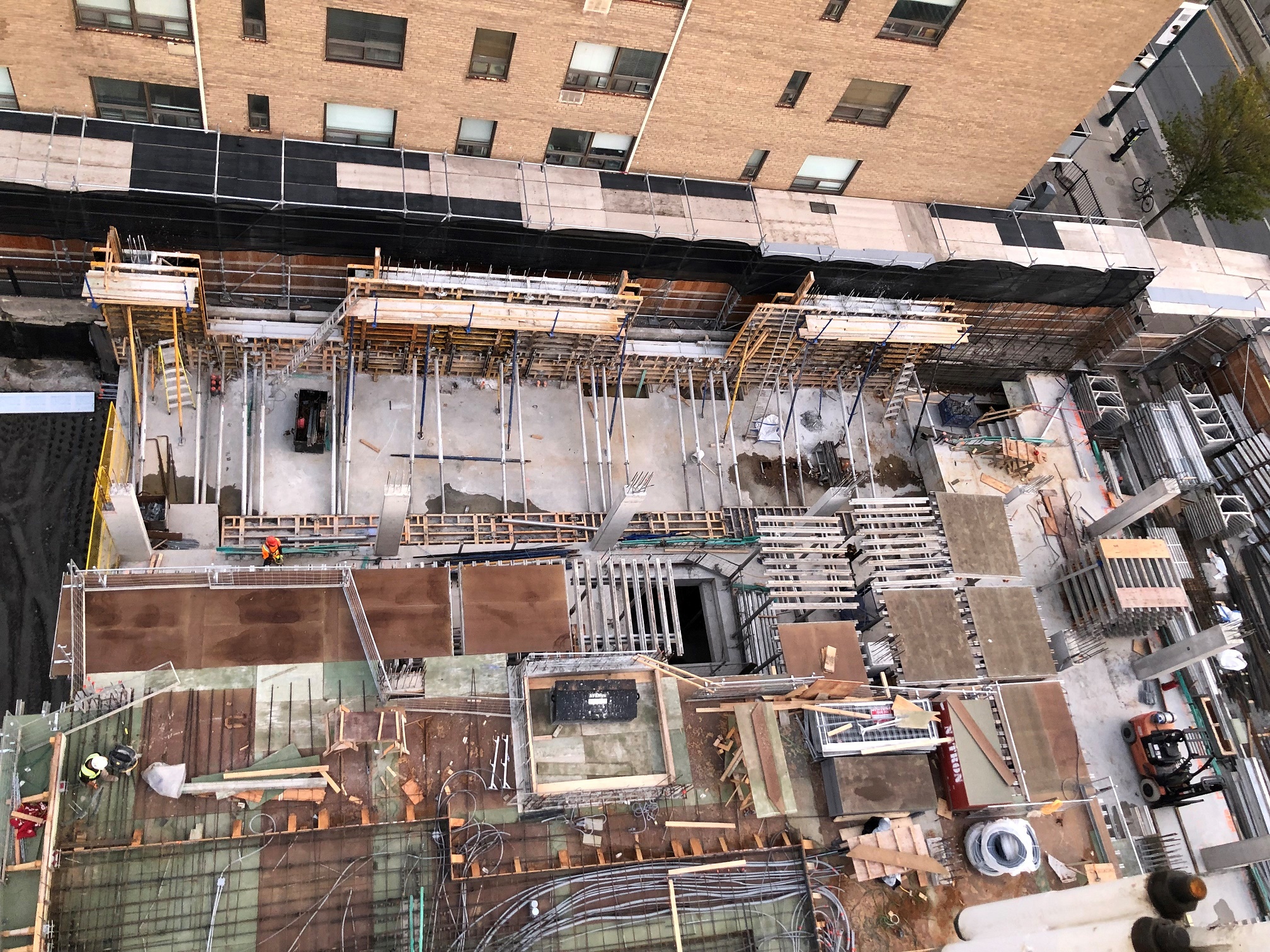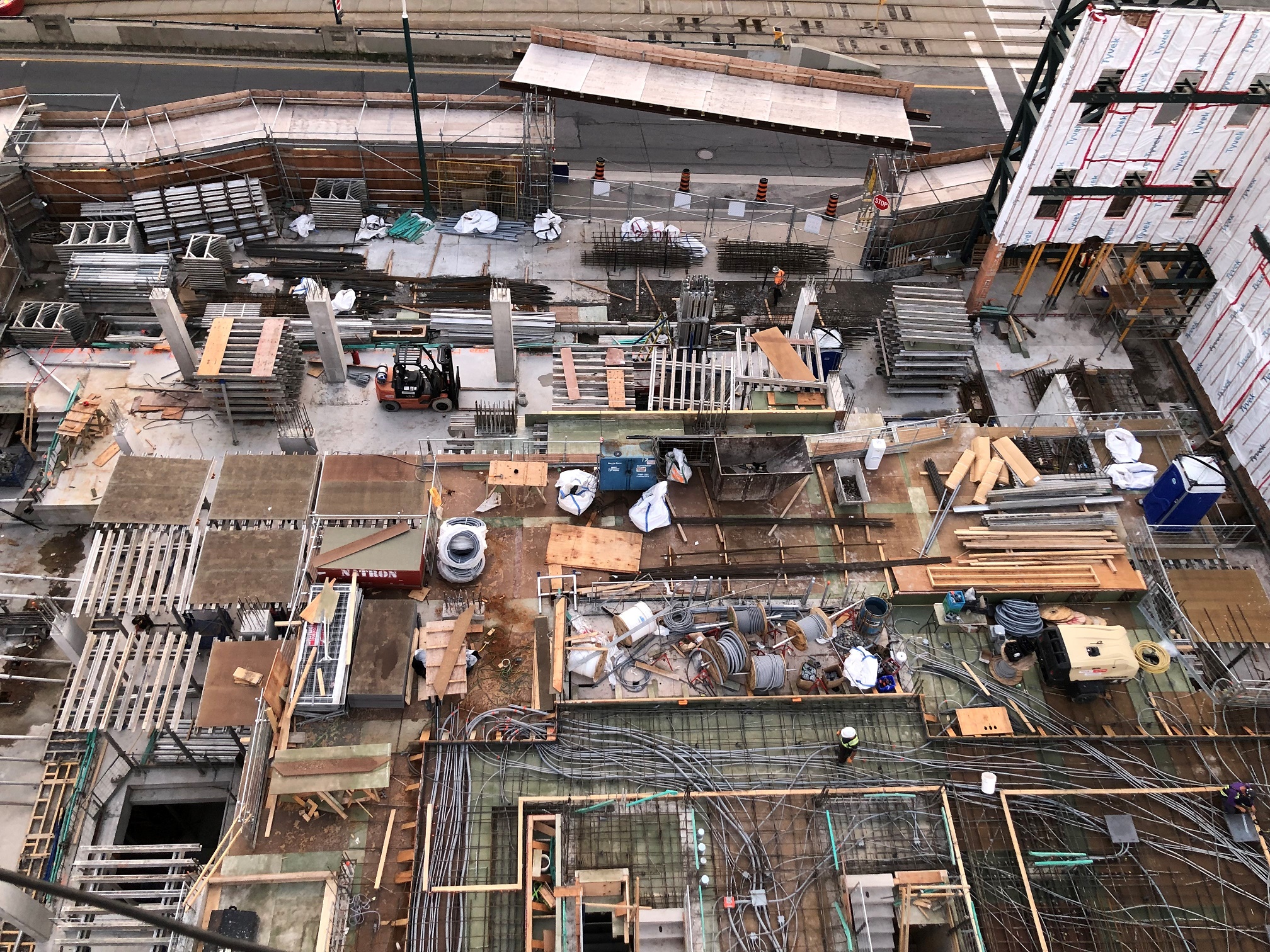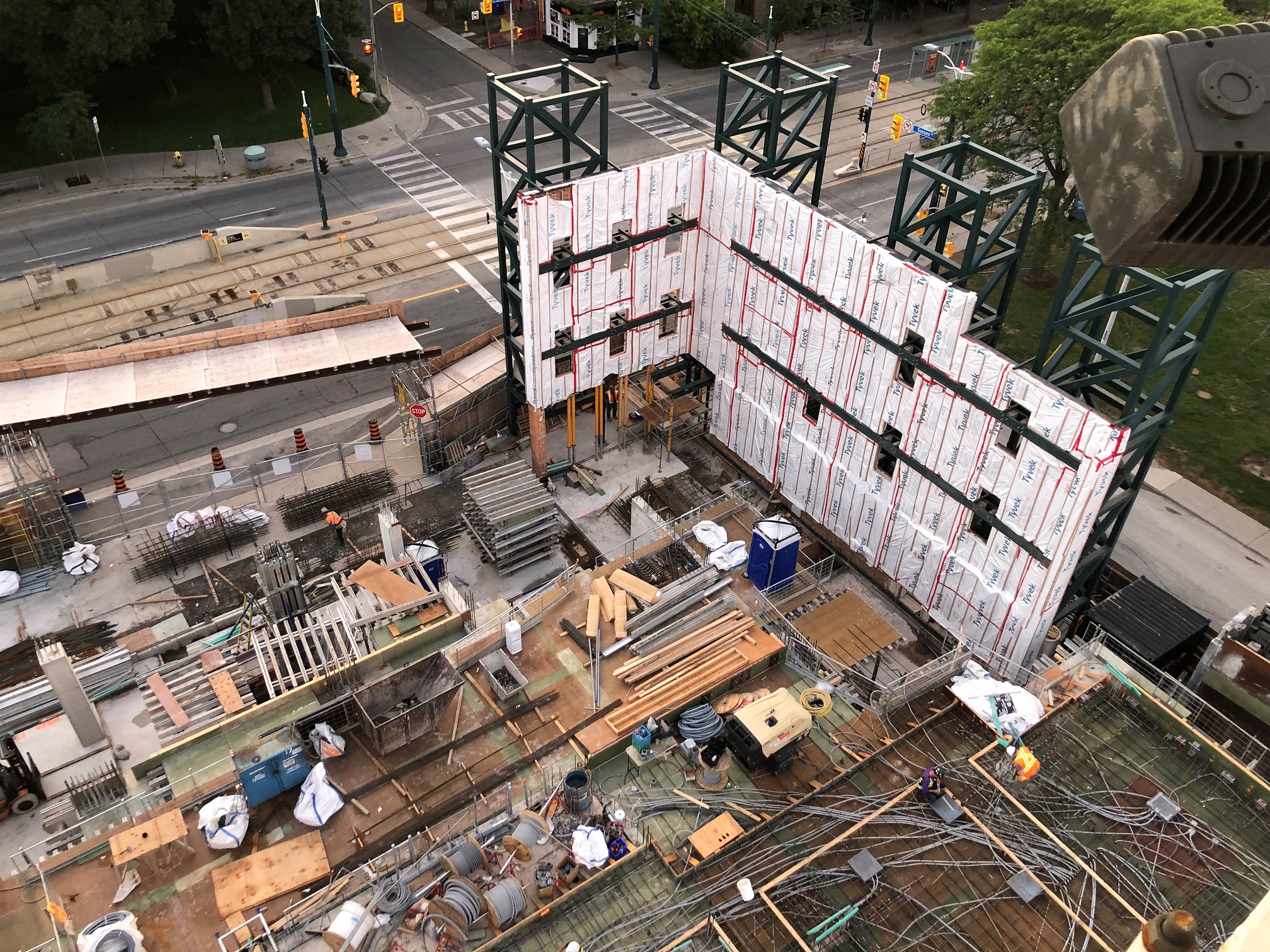 Current updates
ABOUT THE PROJECT
The University of Toronto is building a much needed new 23-storey student residence at the corner of Spadina and Sussex Avenues. The new residence building will house 508 students, provide student amenity space, and new retail uses along Spadina Avenue. The site will also include a townhouse building with faculty housing, as well as rental replacement units.
PROJECT TIMELINE
(please note all dates are subject to change)
2018–2021: Site Plan Application Review
Fall 2020: Demolition of 706-712 Spadina Avenue
Fall 2021: Demolition of 698/700 Spadina Avenue and façade retention of 698 Spadina Avenue
December 2021–Spring 2022: Shoring and excavation
February 2022: Installation of overhead protection, closure of north sidewalk on Sussex Avenue, closure of four temporary parking spaces on Spadina Avenue
Spring 2022: Below-grade construction (1 level basement)
Summer 2022: Above-grade construction (23 Storeys + mechanical penthouse)
Summer 2022: Construction of geothermal piping from Robert Street Field, under Sussex Mews, to new student residence building
Fall 2023: Completion of streetscaping along Spadina Avenue and Sussex Avenue
Fall 2024: Project complete
Questions?
Please contact Luca Babici, Project Manager, Project Management, University of Toronto, luca.babici@utoronto.ca.
Community Archive
To learn more about other upcoming developments on St. George campus, please visit the Landmark Project website.