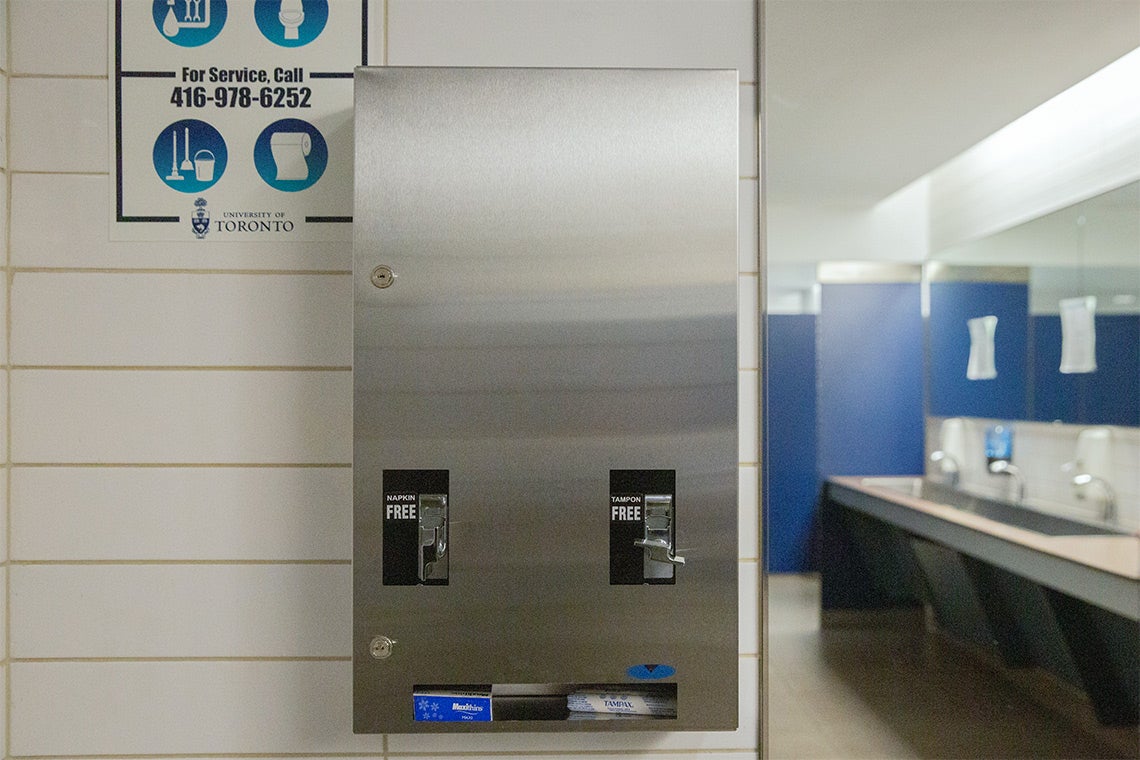 Dispensers providing free sanitary pads and tampons have been installed in 75 female, male and gender-inclusive washrooms in
seven buildings on U of T's St. George campus (photo by Skylar Huang)
Students and other members of the University of Toronto community on the St. George campus now have free access to menstrual hygiene products in a growing number of high-traffic washrooms.
The Office of the Vice-Provost, Students and Facilities & Services have collaborated to install menstrual hygiene product dispensers in 75 female, male and gender-inclusive washrooms in seven buildings. The dispensers will provide free sanitary pads and tampons.
The pilot project, launched this month, aims to address stigma around menstruation and provide an equitable and inclusive environment for the U of T community.
Read more on the F&S website or at UofT News.
Related posts