Read all about our Annual Award Winners!

Outstanding Individual Award             
Marco Di Vittorio, ITS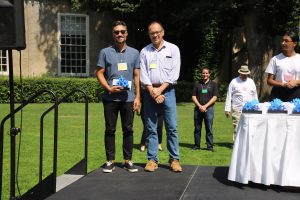 This past year, Marco took on two extremely demanding roles, in addition to his usual full slate of responsibilities. He was a key member of the Quercus (Academic Toolbox) Core Implementation team, while also serving as a member of the core team for the IT Strategic Planning process. That Marco was able to accomplish both of these simultaneously, while doing other parts of his daily job (including overseeing the infrastructural support for the University's main website) – and all with aplomb and good humour, makes him uniquely qualified for the Outstanding Individual Employee Award this year.
Jeff Lennon, P&B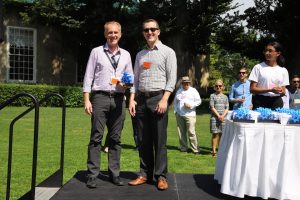 Jeff's current and former staff members united to nominate him for this award. They wanted to acknowledge his inspirational leadership, unwavering support, and commitment to empower, motivate, and recognize the achievements of his staff. Jeff fosters an environment of respect and collaboration, provides opportunities for learning and development, and shares the benefit of his experience through thoughtful and constructive feedback. Perhaps most importantly, Jeff freely shares his passion for sweets, spearheading a movement to recognize Timbits as an official P&B food group. Jeff is an exemplary manager, a respected colleague, and a role model for service to the University community.
K-J Pinder, ACE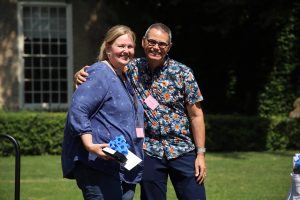 KJ has shown exemplary leadership and dedication to supporting both students and faculty who use the accommodated testing service which has seen a 167% increase in demand since 2009. She has modernized and streamlined the operation with numerous initiatives to meet this demand. Focusing on superb customer service, she has been able to culture a respectful, collegial team-based service which supports the individual student while ensuring academic integrity for all.
Michael Kaev, Ancillary Services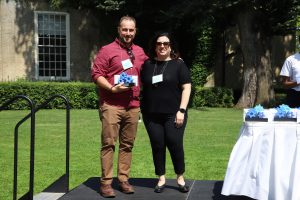 In 2018, Mike was asked to step into the Acting Senior Property Operations Coordinator role during a time of significant staffing shortage.  In a very short period, Mike has been able to ensure the stability of our operation, and has participated in several critical projects.  Mike didn't just take over, he also managed to quickly earn the respect of the team, by being calm, reliable and diligent. It is not easy to take responsibility for supervising people that were previously colleagues, but Mike has done so in a way that demonstrates his leadership potential.  Congratulations Mike!
Jennifer Puskar, F&S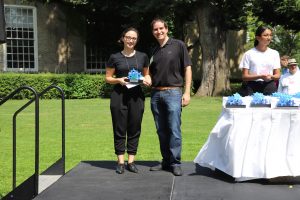 Jennifer is a project coordinator in the Sustainability Office (SO) within the Facilities & Services portfolio. She is a positive influence within F&S engaging staff, faculty and students in UofT's sustainability initiatives and a great mentor to the numerous work study students within the SO team.     Jennifer played a key role in the development of the 5 year carbon plan document which will showcase UofT's dedication to decreasing green house gas emissions across the three campuses.  She coordinated with the external design team, while ensuring that all three campuses had an opportunity to review and comment. 
Maureen Lynch, Ancillary Services
Maureen has dedicated herself at work and beyond to continually improving the recreational programs that are offered to student families. She is an incredible networker, but rather than trying to use that to advance her own career, she shares her passion for student families with everyone she meets, and creates new opportunities for the families.  She frequently coaxes her connections to collaborate and donate tickets to varsity games, free yoga instructions or donate large quantities of free food for events.   Maureen's commitment to excellence and her dedication to resident engagement in the community is remarkable.  Congratulations Maureen!
Arielle Berube, ACE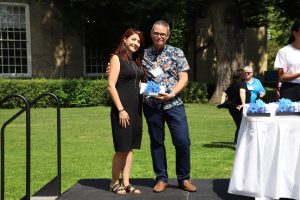 Arielle's  contributions to ACE and university community extend far beyond the scope of work her job duties or Film Liaison title implies.  Arielle is integral to the smooth-running operations of the St. George Campus and is the central conduit between the City of Toronto for events, construction and filming as well as the University community. Her unwavering commitment to working with all stakeholders collaboratively to meet their needs while ensuring the broader community is respected has made her a tremendous asset and extremely deserving
Katie Babcock, ITS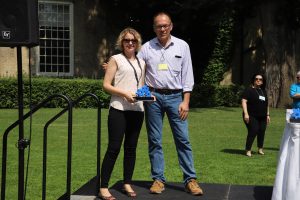 As a communications professional Katie is able to bridge the gap between the technical and the practical, to enable us to understand the value of technology.  Katie's most notable achievements include the communications strategy around the NGSIS Platform Modernization project, helping  the University successfully manage "Grey Friday" (student peak enrolment day), the rebranding/recruitment of the ACORN Student Advisory Team, and the renewal of the EASI and NGSIS websites. Katie is positive, hard-working, attentive to detail and has an excellent sense of humour.  She is a vital member of the EASI and we're not sure how we did without her previously!
Dariusz Jaczynski, Ancillary Services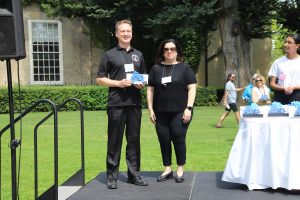 True leadership comes from within, not from a title or position of power. Dariusz has proven this many times in his 6 years at Chestnut. He is always willing to step up and get the job done for his customers or his staff. During a recent reorganization, Dariusz was able to confidently fill some short-term gaps in the team.  Also notable is the extra work he took on with the strategic plan project at Chestnut, and his work developing and championing an onboarding process for new staff. Dariusz, your dedication, and willingness to jump in where needed, are very much appreciated.
Cei Fuin Wu, Ancillary Services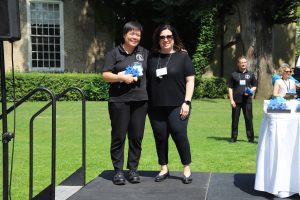 Cei Fuin cares deeply about the students, staff, and faculty who eat at the dining hall on a daily basis. Over the past school year, she has been successful in memorizing the names of almost 1000 New College diners, cultivating a friendly and warm first point of contact to all patrons, and even going as far as noticing and referring students in difficulty or distress. She is the go-to person on her team of cashiers and is always the voice of reason. She is a model team member and University employee.
Ivana Tosic, Ancillary Services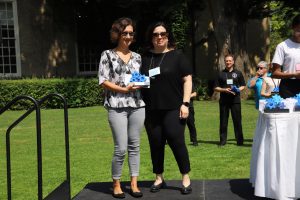 Ivana has become an invaluable team member since she joined the University after our transition to in-house food services. She created a monthly Profit and Loss template and process which all our location managers have come to rely on to manage their locations. This required a lot of creativity and some exceptional Excel skills, since there is no system like this elsewhere at U of T. She has also contributed significant time and expertise to the TCard-plus partnership with UTSC, and the Sabretooth software implementation. Thank you for everything you do to keep the team on track, Ivana!
Distinguished Service Awards             
Graciano Da Ponte, UPDC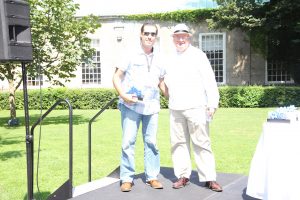 Graciano is the social heart of Design & Engineering.  In addition to normal duties he is resident guru for computer and software issues, AutoCAD protocols, and assists with research of new computer equipment and software.  He maintains the catalogue of drawing standards, an essential and often thankless task in any design office.
Beyond D&E, he organizes lottery and sports pools and monthly 'California Sandwich' lunches for entire 4th floor at 255 McCaul.  His engaging style fosters a communal and friendly cross-departmental work environment.  Every workplace needs a person like Graciano who helps in a professional capacity but also in social one.
Mark Prance, F&S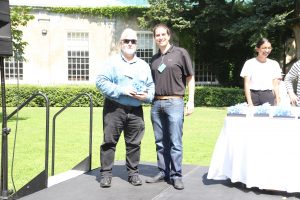 Mark Prance has been with Campus Police for nearly twenty three (23) years and is the Manager of Training and Recruitment. An Operational Review in 2018 recommended changes to training processes. As a result of Mark's initiatives, the new training meets and far exceeds current Provincial Training Standards and the University of Toronto is the first Special Constable Service and first Post Secondary institution within Canada to have training that mirrors the Ontario Police College.
Mark also assisted in a partnership with CAMH and the U of T Health & Wellness Office with a focus on Mental Health and De-Escalation techniques, and Mark is now a certified Trainer in De-escalating Potentially Violent Situations. Congratulations Mark.
Dawn Cheung, Ancillary Services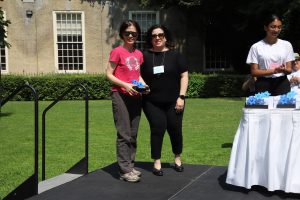 Dawn has been the face of the Chestnut Front Desk for 28 years.  She has set the bar for success as a dedicated employee and is valued by both her colleagues and students.   She is so determined to get to work, that even when we had the snowstorms this winter, and her car stalled, she simply pulled over on the side of the road and hitched a ride!  Dawn deserves to be recognised for her commitment to being the smiling morning face at Chestnut for residents and staff and for making the residence feel like home for so many.
Victor Juradinho, F&S
Victor has worked at the University of Toronto for 33 years. He started his employment as a service worker in the Caretaking Department. Through his hard work over the years, Victor was promoted to Caretaker. One of his large jobs during this role was being in charge of the carpet cleaning crew for the St. George campus. During his employment, he has become familiar with most of the buildings on campus and developed good relationships with key personnel both inside and outside of the Facilities and Services group. Victor worked up to a supervisor role in 1990, supervising caretaking staff in a large group of buildings on campus. Regardless, of the high demands of his role as supervisor Victor continues to find time to help other members of the Caretaking team. He consistently produces detailed, high quality work, mentors and coaches his staff, and offers help and direction whenever possible. He has exemplary work ethics. When he sees a better way of getting the job done, he is quick to bring it forward and when things need to be done, it is always in a hurry. Victor can put a team together to handle any challenge thrown his way.
Edward Low, Ancillary Services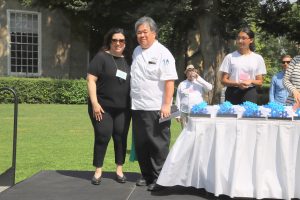 Executive Chef Edward Low, better known as Chef Eddie, has been working at Chestnut since 1977, where he started out in receiving, until one of the chefs brought him up to the Chestnut kitchen – and the rest is history. For the past 17 years, Chef Eddie has created innovative, healthy meals for our students and catering clients. He played a vital role in transitioning the campus to a self-operated model, and is responsible for the high quality and incredibly high volume grab and go food production that occurs every night, allowing us to feed the campus the following day.
Ian Thomas, ITS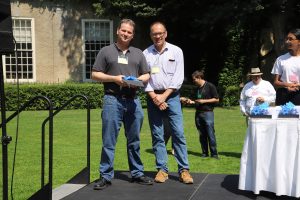 Over a career spanning 24+ yrs. Ian has led an extraordinary portfolio of ground breaking technology initiatives that have materially improved and enhanced the operational efficiencies and capabilities of the University's employees.  Ian is deeply concerned about the client experience and constantly seeks to reduce complexity for those accessing services he designs and support.  Ian works with people from across the University as well as interacting with our technology partners.   One thing they all share about Ian is his absolute commitment to solving a problems – Ian's work represents and ongoing level exemplary service to the University
Olivia Boutilier, Ancillary Services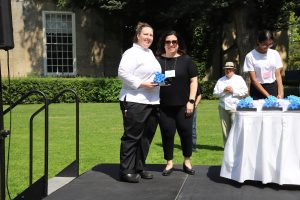 Chef Olivia has been with Chestnut Residence since 2001, starting as a Cook. She was then promoted to Chef de Partie, and subsequently Sous-Chef. She was promoted to Executive Sous Chef in 2017. Her staff and her colleagues share that she has a true dedication and devotion to the role, where no task is too small for her to complete. She has a very strong student focus, and always takes particular care to consider students with dietary needs, or allergies. Her selfless attitude and passion for what she does are an inspiration.
Team Awards                                       
FACILITIES & SERVICES ERMS SPECIALISTS TEAM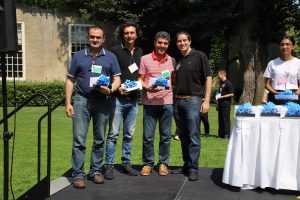 One of the F&S Teams, IT Team is responsible for the development and the maintenance of the Energy Management and Reporting System that serves as a backbone for all the Building Automation Systems and the Energy Reporting Systems for our Campus.
The members of the F&S IT Team are essential in the development and execution of this unique and powerful system.  Their commitment, technical knowledge, and expertise along with the collaborative approach were paramount for the success of the implementation of this system across numerous projects including, GGRP, Myhal and many more.
Leveraging this system, they also developed our first in-house UofT Energy Portal that is using the most modern software technology for the "Big Data" Energy Analytics. The Energy Portal will also serve as UofT's Web Based Real Time Energy Awareness Dashboard.
Nebojsa Marusic
Gabriel Moga
Joe Nowogorski
Zoran Djurevski
GGRP PROJECT TEAM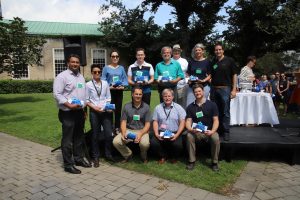 Eight GGRP projects worth $28M were executed within 13 months by the nominated team in the central steam plant, generator facilities and chiller plant working with over 30 prime consultants, general contractors, sub-consultants, and sub-contractors.  The existing facilities were complicated with challenging access issues.
The nominees kept everyone on track, facilitated timely problem-solving and creative solutions on a regular basis.  These unique and distinct projects had equally unique challenges requiring focused and committed attention to meet the highly aggressive delivery schedule.
The individuals we are recognizing today individually and collectively went above and beyond and are responsible for the University's success in honouring our funding commitment.
Joanne Peng
Michael Sommers
John Zelem
Laragh Halldorson
Marek Horvath
Michelt Cavalho
Gurmel Multani
Doug Graham
Jelena Vulovic Basic
Keith Foster
Paul Savel
Aigerim Botpayeva
STUDENT FAMILY HOUSING, BUILDING RE-KEY EMERGENCY PROJECT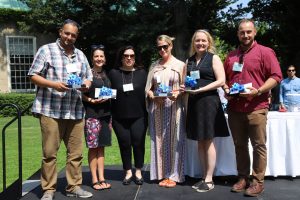 In 2018, a suite master key was stolen at Student Family Housing causing a major safety and security breach for 1000 residents. This initiated an urgent re-key of 413 apartments and all common areas.  The team worked under extreme pressure to secure the building, ensure resident safety and execute this huge project within a few short weeks when normally there would be months of planning. This project tested our leadership, communication protocols, and our resolve to maintain a safe and secure living environment. The team demonstrated exceptional service orientation, resiliency, resolve and strength under difficult circumstances.  Congratulations to a top-level team!
Michael Kaev
Omar Syed
Victoria Orr
Cassie Miller
Alysha Turvey
Lucy Sullivan
OAPPA CONFERENCE TEAM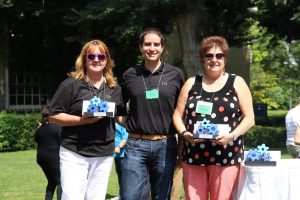 The Ontario Association of Physical Plant Administrators conference was hosted by UofT at the end of May of this year.  This conference hosts more than 200 people from all university's in Ontario, and typically requires 2 years of planning.  Another peer institution dropped out of hosting this event, which left UofT with under 12 months to plan and host this event.  Hilda Andrade and Nancy Dempsey accepted this challenge, and the outcome was a spectacular event featuring world-class keynote addresses, events across campus highlight F&S success and leadership in the area of Facilities Management.  Hilda and Nancy were excellent ambassadors of UofT and due to their great work were able to highly to the province the great work that happens on our campus.
Hilda Andrade
Nancy Dempsey
RED SEAL & APPRENTICESHIP PROGRAMS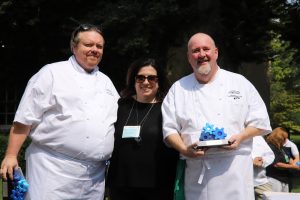 The Red Seal program was created, and is overseen by, Chefs Jaco Lokker and James Piggott. The program provides participants with a full overview of the classical fundamentals of cooking in order to prepare them to write their Red Seal Exam. It has now been through its first full year and several employees have completed it successfully. The amount of extra time and energy that was required to develop appropriate curriculum and teach the weekly courses was enormous – it is a perfect example of our commitment to the personal and professional growth of our people. Thank you, chefs!
Jaco Lokker
James Piggott
Related posts