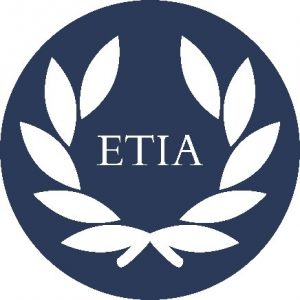 The Excellence Through Innovation Award recognizes the exemplary work of administrative colleagues across the University of Toronto. Each year, the awards celebrate the significant efforts of individuals and teams to advance the University's strategic objectives through innovative projects and initiatives.
We're delighted that two UO teams have been honoured with an ETIA :
CREATING AN INSTITUTION-WIDE DATA COMMUNITY
This year, the University of Toronto Business Intelligence and Planning & Budget team seized an opportunity to strengthen and grow the University's data analytics community. They implemented a Tableau data visualization server and developed a training program for analysts across the University. Over 160 analysts were trained to create dashboards that are already being used to support decision making by more than 1000 staff across three campuses. The team worked collaboratively to establish a Business Intelligence community with in-person events, networking opportunities, and online collaboration tools. Their work has greatly increased engagement and enhanced the University's capacity for data-driven decision making.
Team members:
Alexandra Agostino
Diana Avon
Christine M. Beckermann
Brenda J. Boshoff
Yuliya Cherevko
Andy Chien
Michael A.Y. Green
Robert Jordan
Anton J. Kruger
Xiaoming Liang
Kelly Raposo
Louise Tardif
DATA DRAGONS COMPETITION
In partnership with several other portfolios.
The Data Dragons competition is a data science and business intelligence competition where the winning pitch will become a project sponsored by the Enterprise Applications and Solutions Integration (ITS) and Planning & Budget departments. A live event was hosted to allow the data community at the University to watch the brave pitchers take center stage to try and convince the dragons that their idea should become reality! There were some intense moments as there could only be one winner!
Team members:
Cathy J. Eberts
Michael A.Y. Green
Robert Jordan
Trevor Rodgers
Congratulations to all!
Related posts