On August 24, the Operations and Real Estate Partnerships (OREP) division held a celebration at the Sir Daniel Wilson Quad that drew more than 600 staff to reflect on the successes of the last year—from awards to new initiatives, and more.
Now in its seventh year, the award ceremony is the division's way of bringing departments together for a BBQ and celebrating the outstanding work of OREP staff.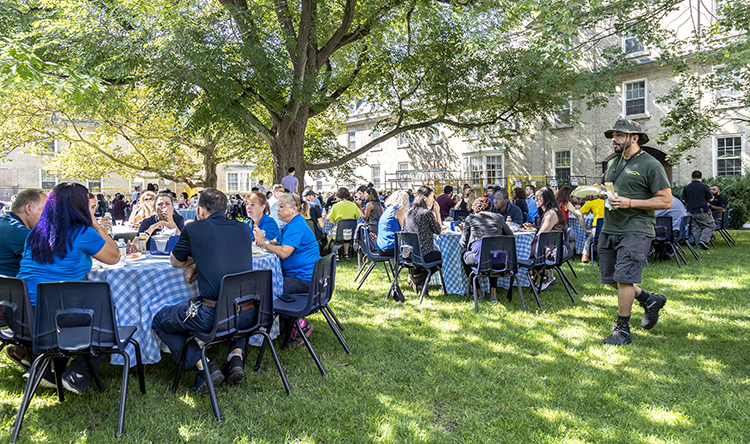 This year, 42 Facilities & Services staff were recognized. You can read more here.
Related posts